Anxiety Attack by The Awkward Yeti
---
Stressing out has never been this fun!  Attack your opponents with Trigger Cards to push them toward the anxiety spiral.  Slow your anxious progression with Defuse Cards and block attacks with Instant Cards to be the last to avoid the anxiety spiral and win the game!
From the creator of Organ Attack!

This game features the whimsical artwork and quirky humor of the Awkward Yeti.

Game includes: Anxiety Attack Brain Board along with Trigger, Defuse and Instant Cards. 

Game also includes Anxious and Misery versions of all 6 characters for a total of 12.
ABOUT THIS GAME
Full Game Description

About this item

Number of Players: 6
Age Range: Kid, Teen, Adult
Material: Cardstock

This game features the whimsical artwork and quirky humor of the New York Times Bestselling creator of the Awkward Yeti, the popular Heart and Brain franchise.
The game board is designed to look like a human brain, culminating in the dreaded Anxiety Spiral. The board features Panic Rooms and Retreat areas where players can avoid further advancement for 2 turns.
To play, choose an Anxious Character game piece who will advance towards the Anxiety Spiral, or away from it depending on the cards played.
Pull the card "accidentally post something private online"? Advance 6 spaces towards the Anxiety Spiral. Maybe your next card will encourage you to "get a massage" and move back 2 spaces towards the Peaceful Oasis.
The last player to reach the Anxiety Spiral is the winner!
Appropriate for ages 8+, Anxiety Attack! Is a fun and non-threatening way to facilitate conversation about emotional health and mindfulness.
Great for families with angsty young people, and a big hit with counselors and therapists.
How To Play
Each player is dealt 5 cards and starts by placing their anxious character game piece in the Peaceful Oasis.
Objective
Play Trigger Cards on your opponents to propel them forward toward the Anxiety Spiral.  Play Defuse Cards and Instant Cards to slow your progression and defend yourself from heightening anxiety.
Misery loves company!
Once in Anxiety Spiral, swap your Anxious character game piece for the Misery version.  Now if you land on your opponent's space they move directly to the Anxiety Spiral.  Misery sure does love company!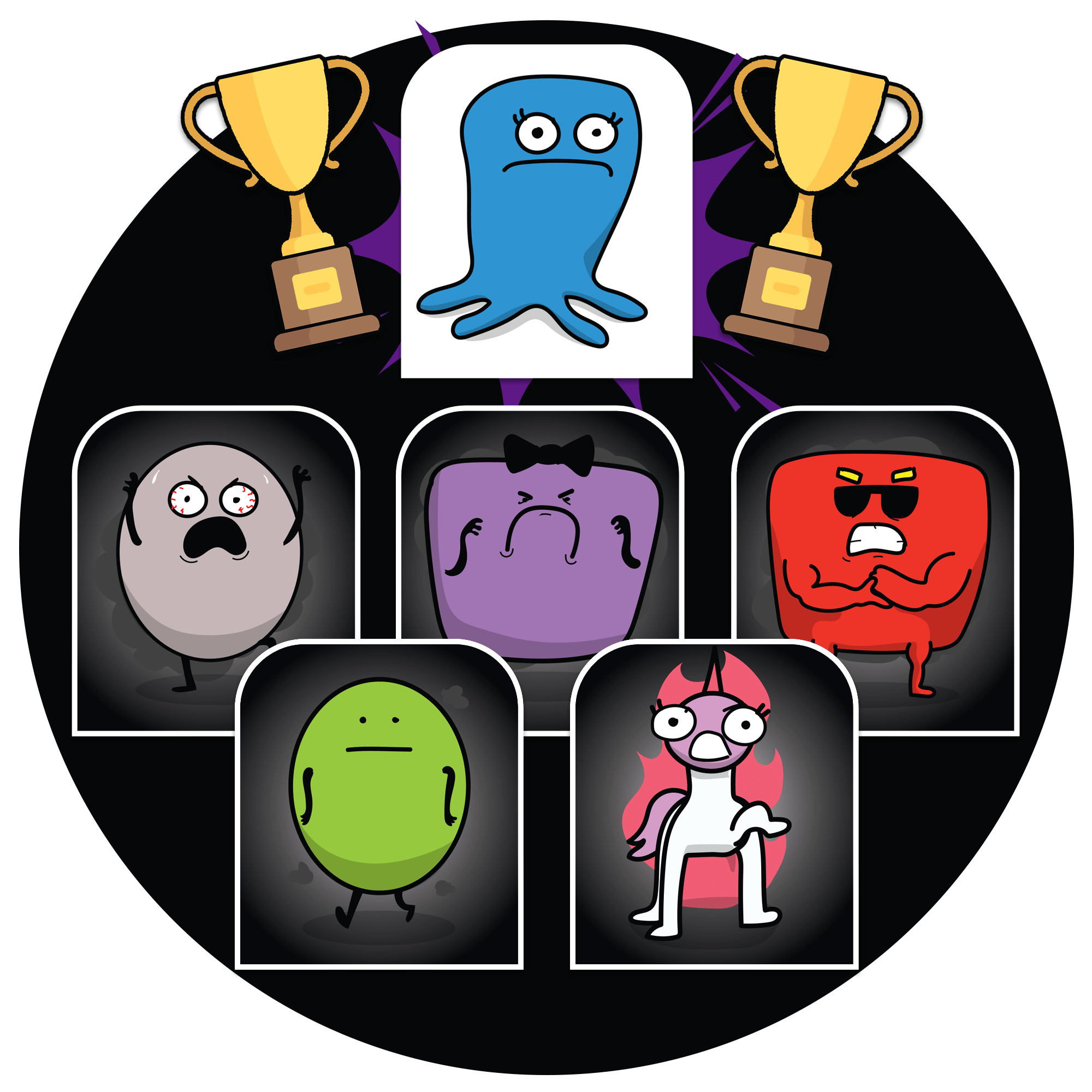 How to win
Be the last person to avoid the Anxiety Spiral and win the game!