The Heart And Brain by The Awkward Yeti
---
Put how well you know friends and family to the test with a game from the creator of the New York Times bestselling Heart and Brain comic series, the Awkward Yeti!™  Guess your opponent's responses correctly and win!
Will the answer be no-nonsense, poetically deep or absolutely crazy?

This game of intuition and humor will gauge just how well you can predict your peers.

The Heart is emotionally nonsensical, the Brain is logically responsible while the Yeti is absolutely unpredictable.

Game includes: 576 Question Cards and 24 Answer Cards. 
Al orders placed before 1pm EST will be shipped same day and all orders ship via ground. You should expect to receive your order within 5 business days once your order has been shipped.
How To Play
To begin, place a generous stack of the question cards face down on the table.  Each player is then dealt 1 Heart, 1 Brain and 1 Awkward Yeti Answer Card.
objective
Each player takes turns reading question cards along with the 3 responses based on the Heart, the Brain or the Awkward Yeti.  Guess a majority of answers correctly to win the round and gain a point.
Around a round
Ties are not a majority and do not give points.  The reading role rotates to the left and a new round begins.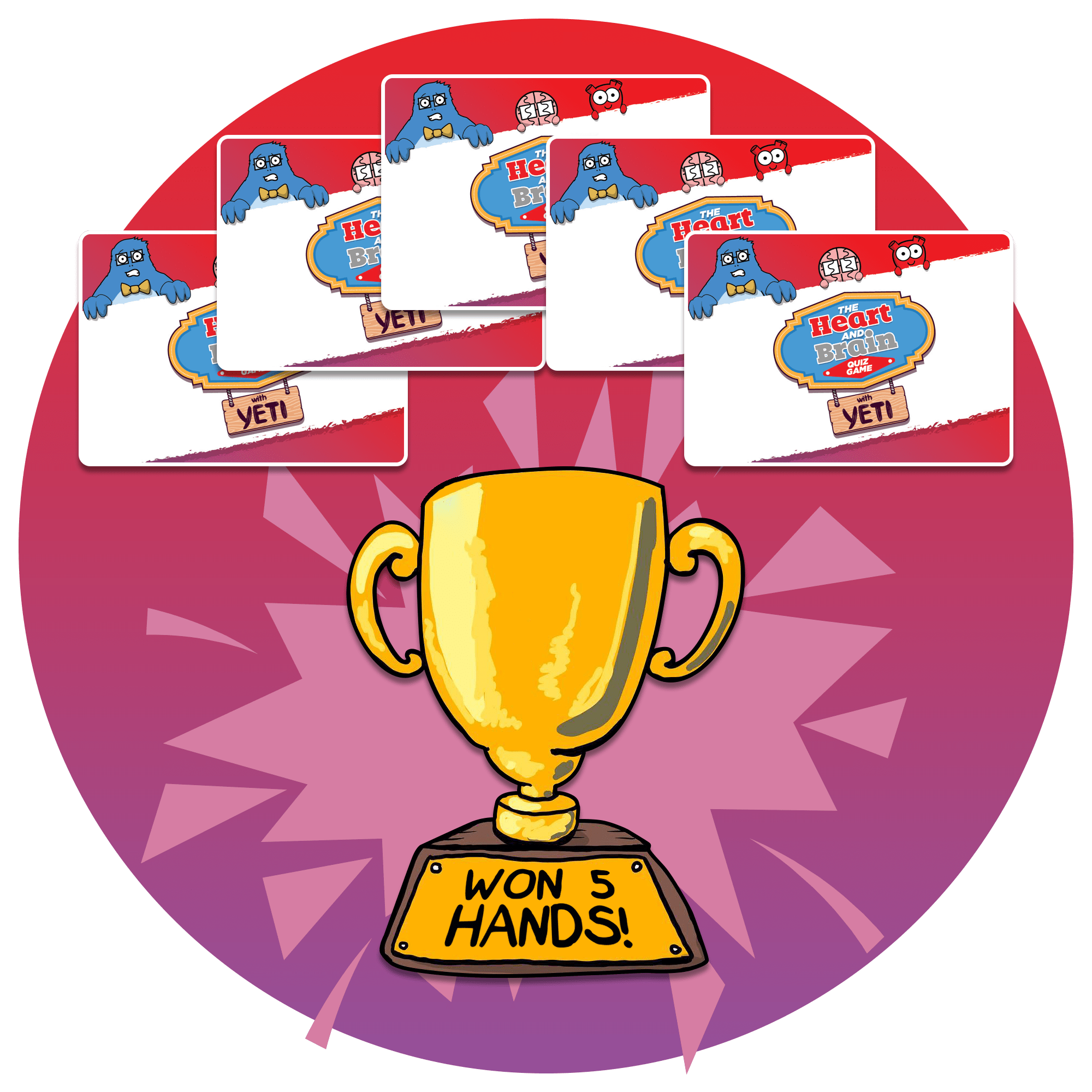 how to win
Guess a majority of answers correctly to win the round and collect the answer card as 1 point.  First player to 5 points wins!