Sumo Rumble!!!
---
Dominate your competition in this sumo-inspired battle royale!  Roll dice into the ring, and then use carefully crafted skills to push, slide, flick, and toss dice into and out of the ring.  Prove you have what it takes to be a Sumo Champion!
A game of skill, strategy and luck!

For 2-6 Players

6 different colored sets of 10 dice, for a total of 60.

Game includes 6 Wrestler Character Cards and 70 Skill Cards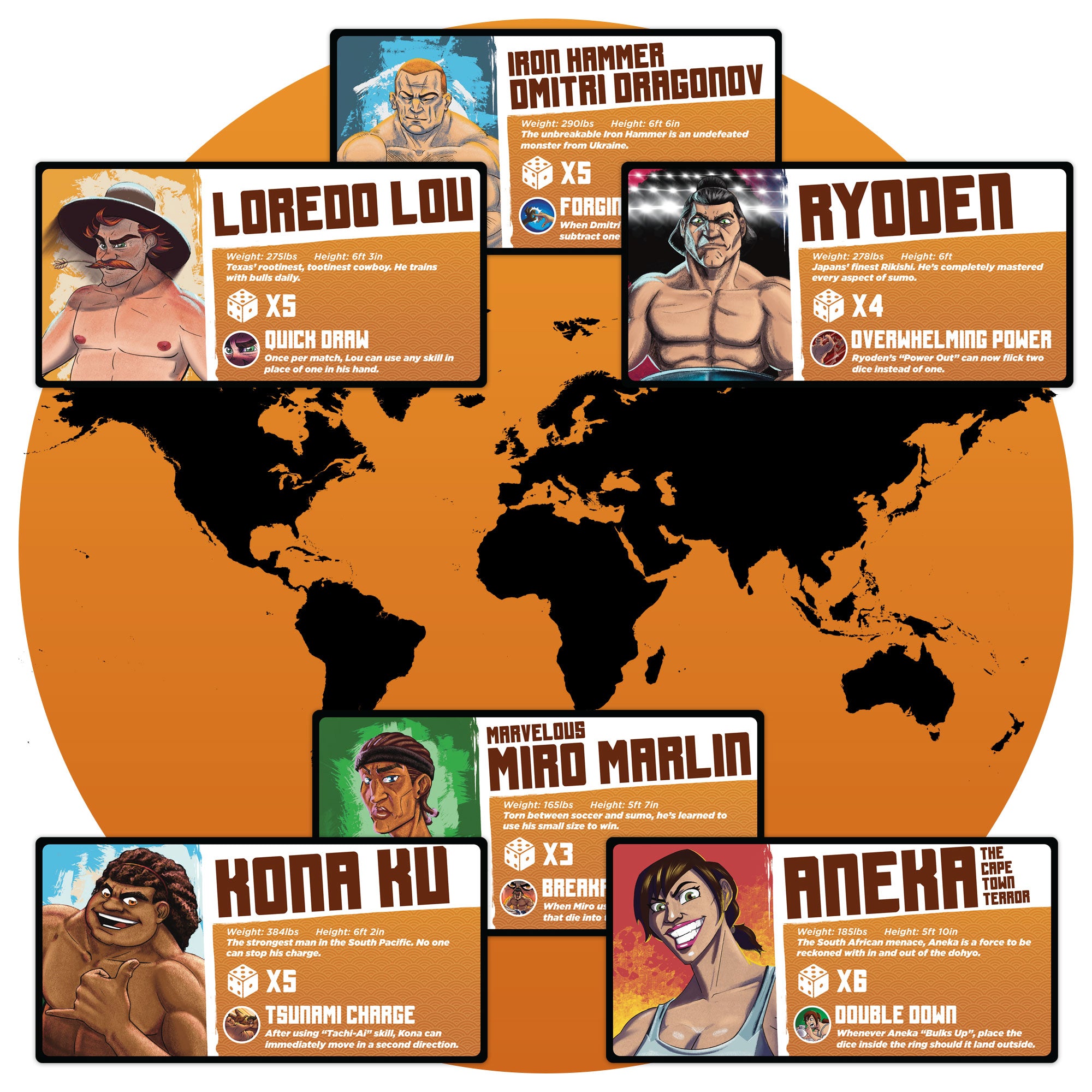 How To Play
Each player chooses a fighter from around the world to represent them in the ring and a set of matching dice.  Then everyone is dealt 3 skill cards to give them a fighting edge.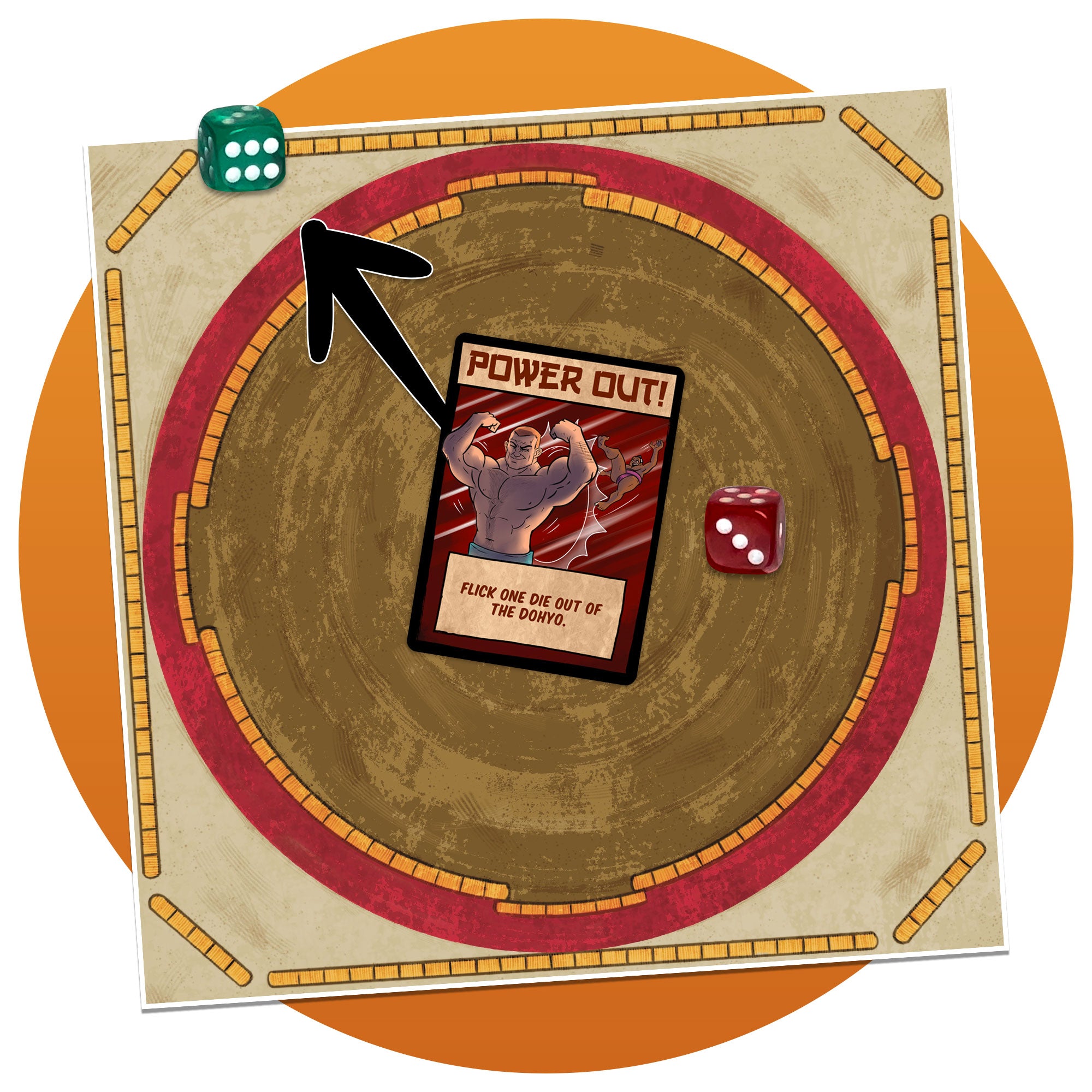 Objective
With the luck of the dice and the skill in your hands, knock your opponent's dice out of the ring while keeping your dice in play.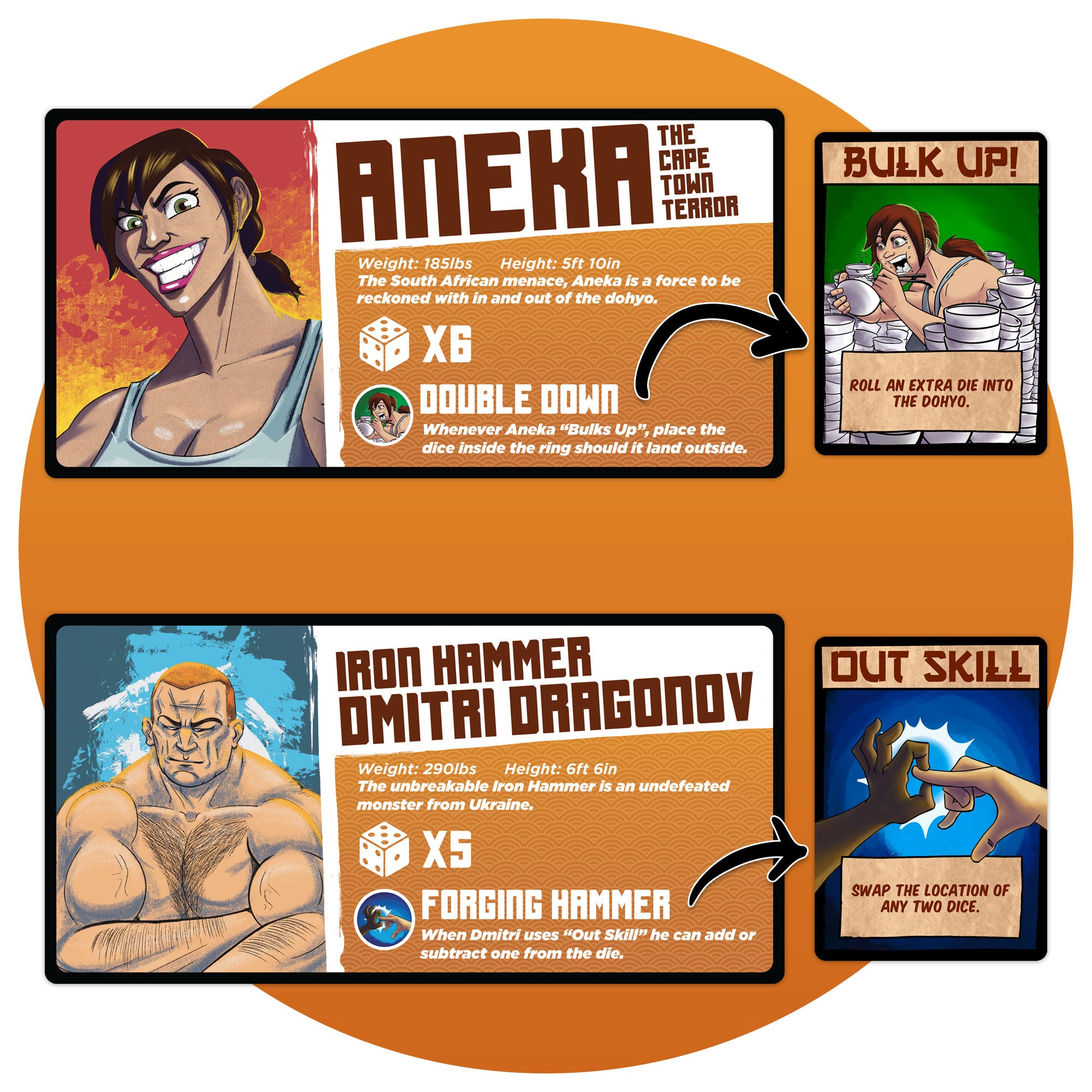 Train your fighter!
Each fighter has unique abilities that correspond to their dice and the skill cards that unlock special abilities. 
How to win
Once each player has used all their skill cards the round is over and everyone collects their dice to start the next round.  The player with the highest score at the end of 5 rounds wins!