Hello My Name is Steve
---
According to your alien research team, the creature abducted from Earth is called "Steve."  Continue to study the Steves by collecting disguise pieces in order to hide in plain sight.  Avoid suspicion, sabotage your competition and complete 3 matching disguises for the win!
A game for 3-5 players.

Avoid combining non-matching Disguise Cards to avoid suspicion.

Steal disguises, sabotage opponents and block attacks with Action and Reaction Cards.

Includes: Alien Cards, Disguise Cards, Action Cards, Reaction Cards and Suspicion Tokens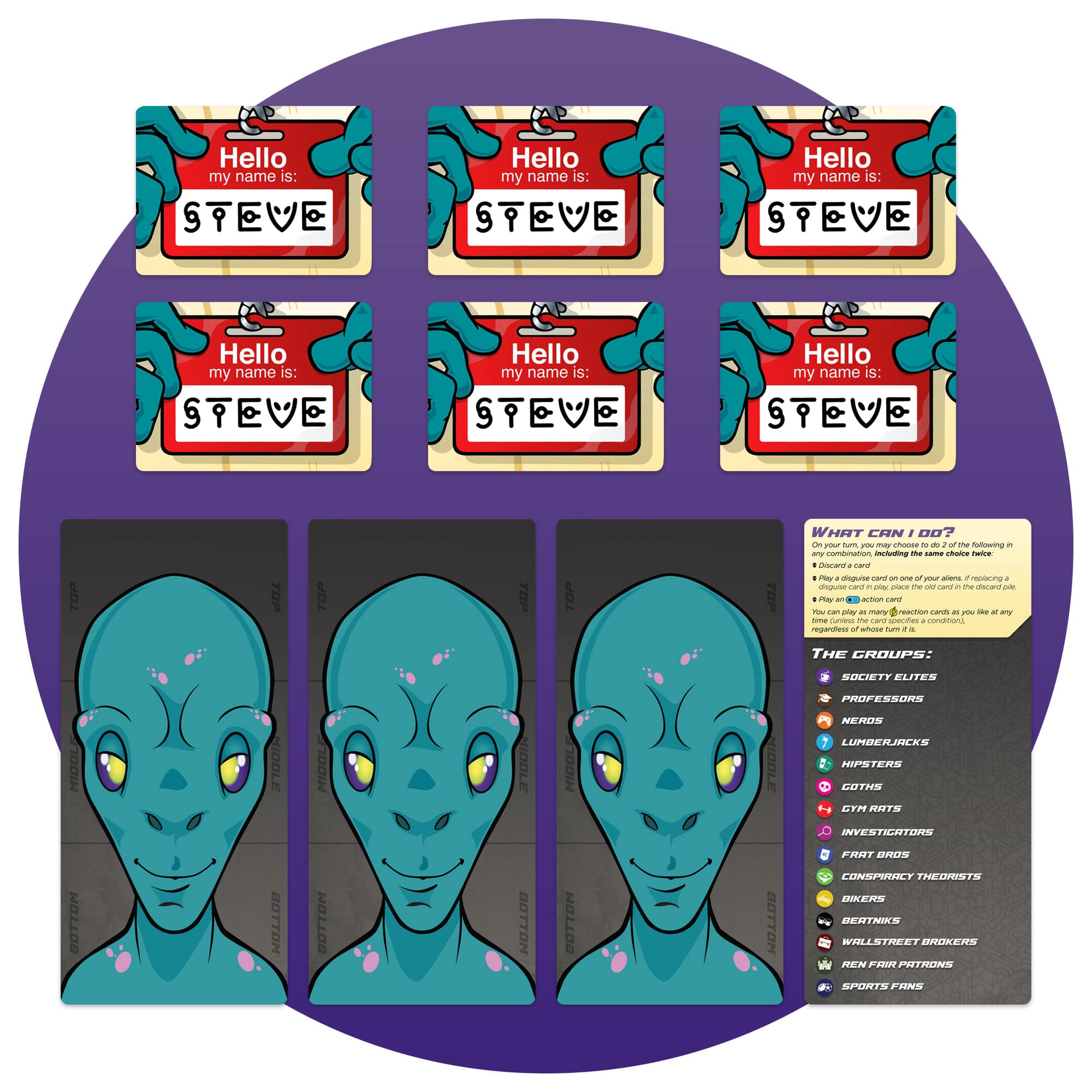 How To Play
Everyone is dealt 3 Alien Cards, 1 Rule Card and 6 cards from the Hello My Name is Steve deck.
Objective
Collect Disguise Cards and match the symbols to move amongst the various groups of Steves. Will you blend in with the hipsters outside the coffee shop? How about the future Olympians down at the gym? It's up to you!
Sabotage your opponents!
Use Action and Reaction Cards to block your opponents play or to get the upper hand and avoid suspicion.  If an alien gains too much suspicion, they must flee, discarding their disguises and starting anew.
How to Win
The first player who successfully disguises their 3 aliens to infiltrate Steve society wins! How hard can it be to just blend in?