Organ Attack - Awkward Yeti
---
A family friendly game of organ harvesting that's gut-busting, educational and frenetic fun!  Attack other players' organs while protecting your own.  The last person to still have at least one organ is the winner!
The game is housed in a sleek "Medical Journal," the pride of any gaming shelf.

All organs, afflictions and other medical malady cards are 100% medically accurate.

The sense of humor is 100% immature.

2-6 Players, the more players you have the better the game!

Game includes 132 cards.
getting started
Deal the 24 Organ Cards evenly among all players and lay your cards face up so other players can see them with ease.
objective
Attack other players' organs with affliction cards specific to one organ or groups of organs.  Defend your organs with immunity boost or vaccines cards to survive the attack!
From the Awkward Yeti
From Nick Seluk the New York Times bestselling author and creator of the Awkward Yeti and  beloved Heart and Brain Webcomic.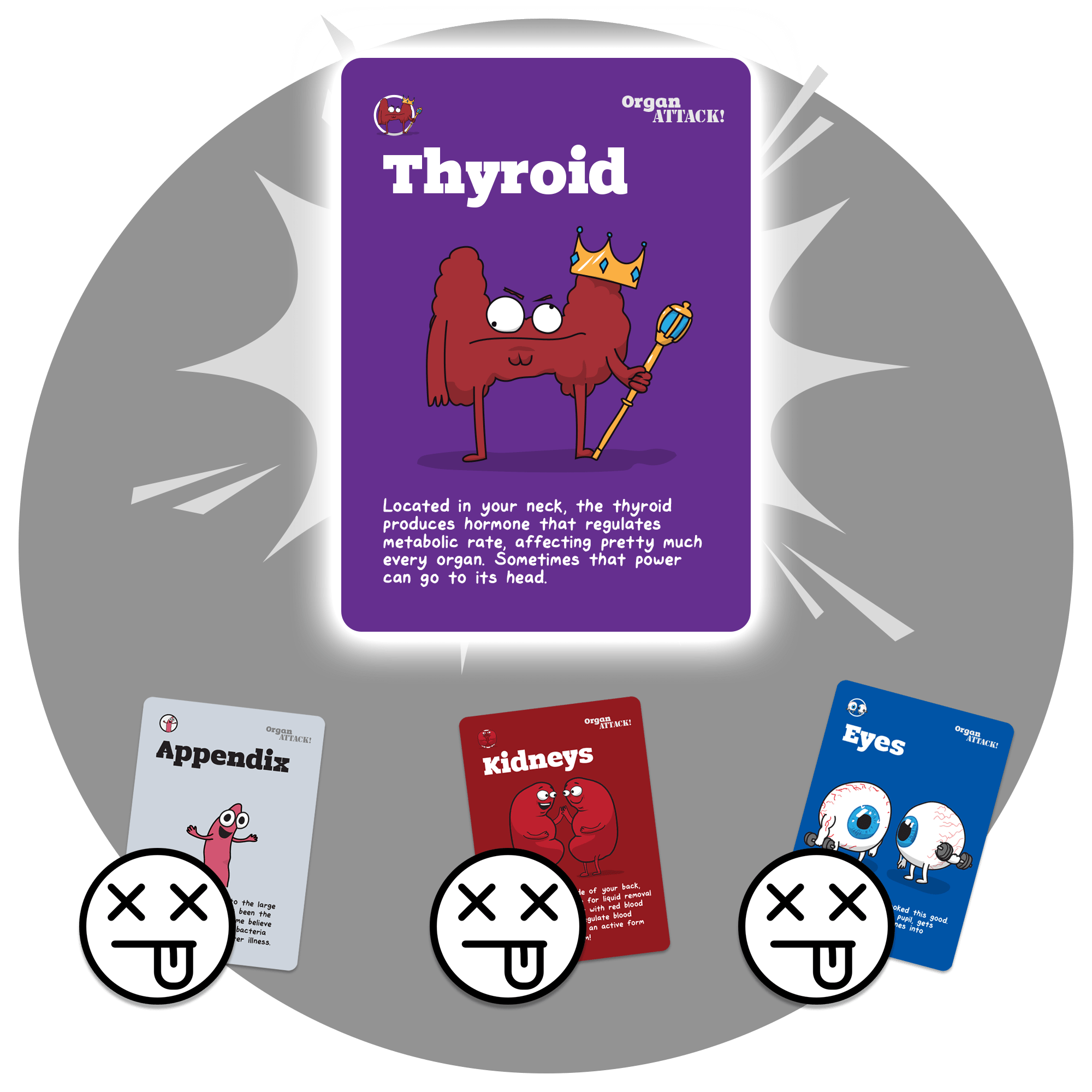 how to win!
Give Gallbladder gallstones, afflict the Brain with a stroke or subject Bowels to the wrath of a day-old burrito from a back-alley food cart.  The last person with at least one organ wins!