Miss Match
---
A fun and creative game for 2-12 players. Think fast and be the first to call out a match and claim cards.  Link separate subject cards with a category:  Film + Chocolate + Boat = Charlie and the Chocolate Factory.  Make a match, shout it out!
A great game for all ages 6+.

Beautiful design and charming artwork.

Not just for kids!  Teens and adults can make matches with a much deeper reference pool.

Make sure to both shuffle AND flip the double-sided category cards for twice the variety!
How To Play
Deal out all the cards equally amongst all of the players.  Shuffle, flip and place the double-sided category cards near the middle of your play area.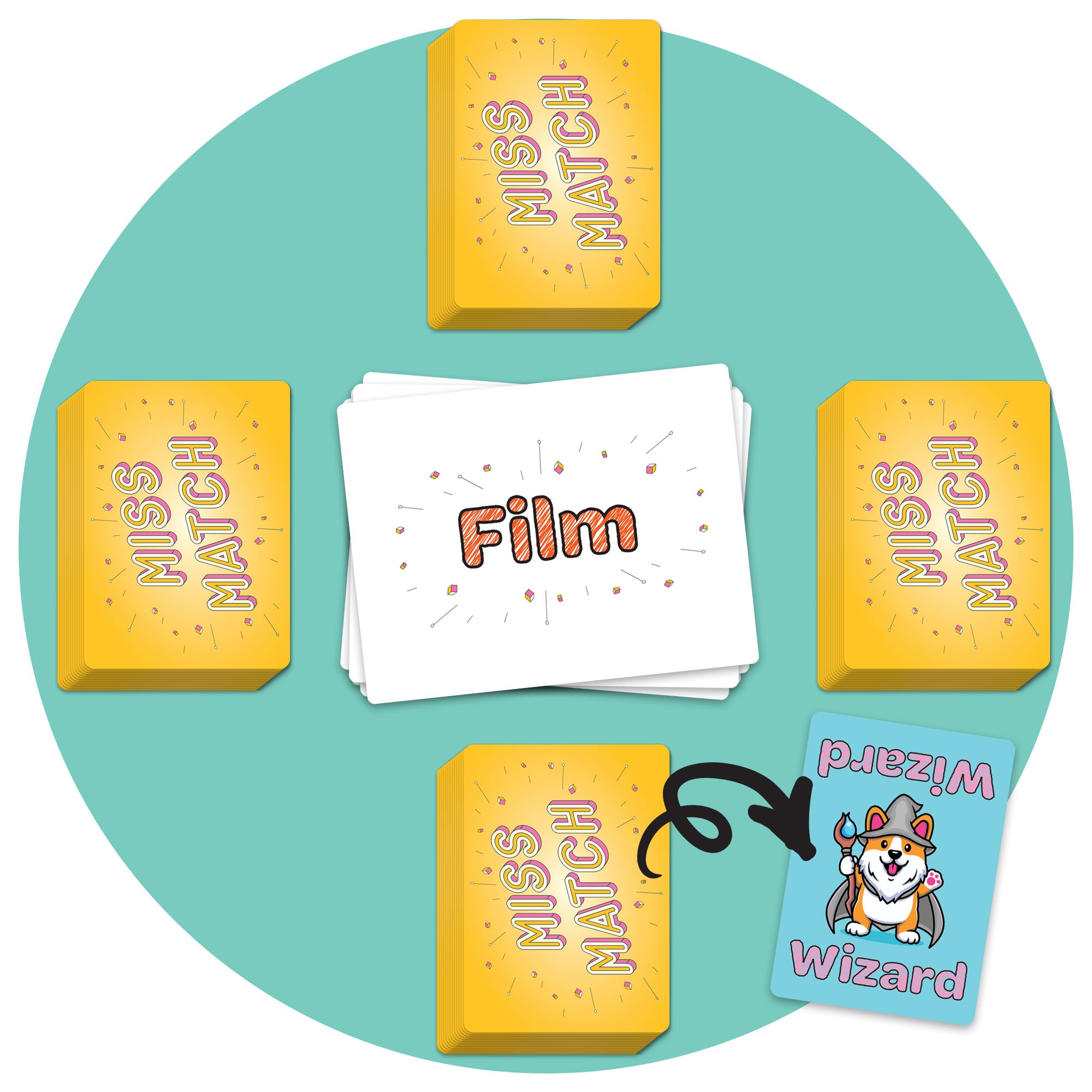 Objective
Each player takes turns flipping over one card at a time.  Match two or more cards with the category card.  Shout out your match first to win the round and collect those cards!
Make a match and shout it out! 
Pair the subject cards with category cards to Miss Match songs, fairy tales, tv shows or movies.  TV + Ice + Dragons = Game of Thrones or Film + Rabbit + Space = Space Jam!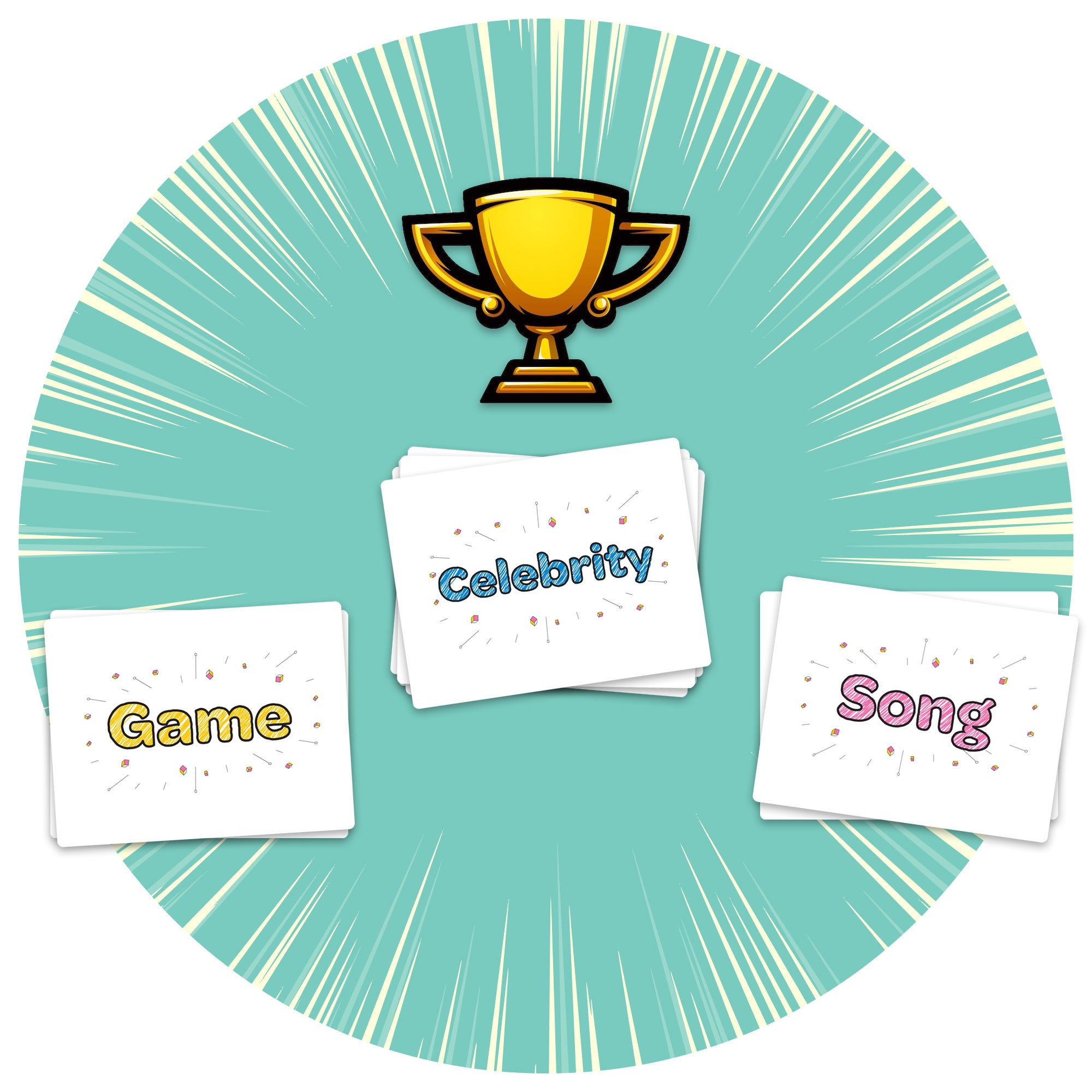 How to win
Once you shout a match and win a round, collect all the subject cards along with the category card.  Once all the category cards have been collected the game is over.  The person with the most cards is the winner!